So, summer has come and gone, and it's time for an updated whole genome molecular clock tree.
Compare this with the "Pre-Zibra phylogeographic summary" posted on Virological in May. The number of new sequences since then is not great. This may reflect the difficulties everyone has encountered in obtaining whole genomes directly from patient samples. Or it may be that many sequences have been generated but have not been shared.
The new genomes from French Polynesia in 2013-2014 strengthen the hypothesis of direct transmission from there to the Americas, and further highlight the need for much greater sampling in SE Asia. It is very possible that the 2016 cases in the Pacific (e.g. American Samoa) were not descended directly from FP, but are instead a separate introduction from a SE Asian reservoir. The Singapore outbreak was reported to have originated from this reservoir, not from the Americas.
Lots of spatial structure now evident. The common ancestor for the American lineage is still most likely to be in Brazil, but not definitively. Hopefully we'll see some more 2014 genomes soon.
As before, Brazil = red, Pacific = blue, central America & Caribbean = orange, south America excl. Brazil = purple. Circle sizes at internal nodes are proportional to posterior probability. Analyses performed by Julien Theze. Credit for the sequences to the original data generators (see individual GenBank entries).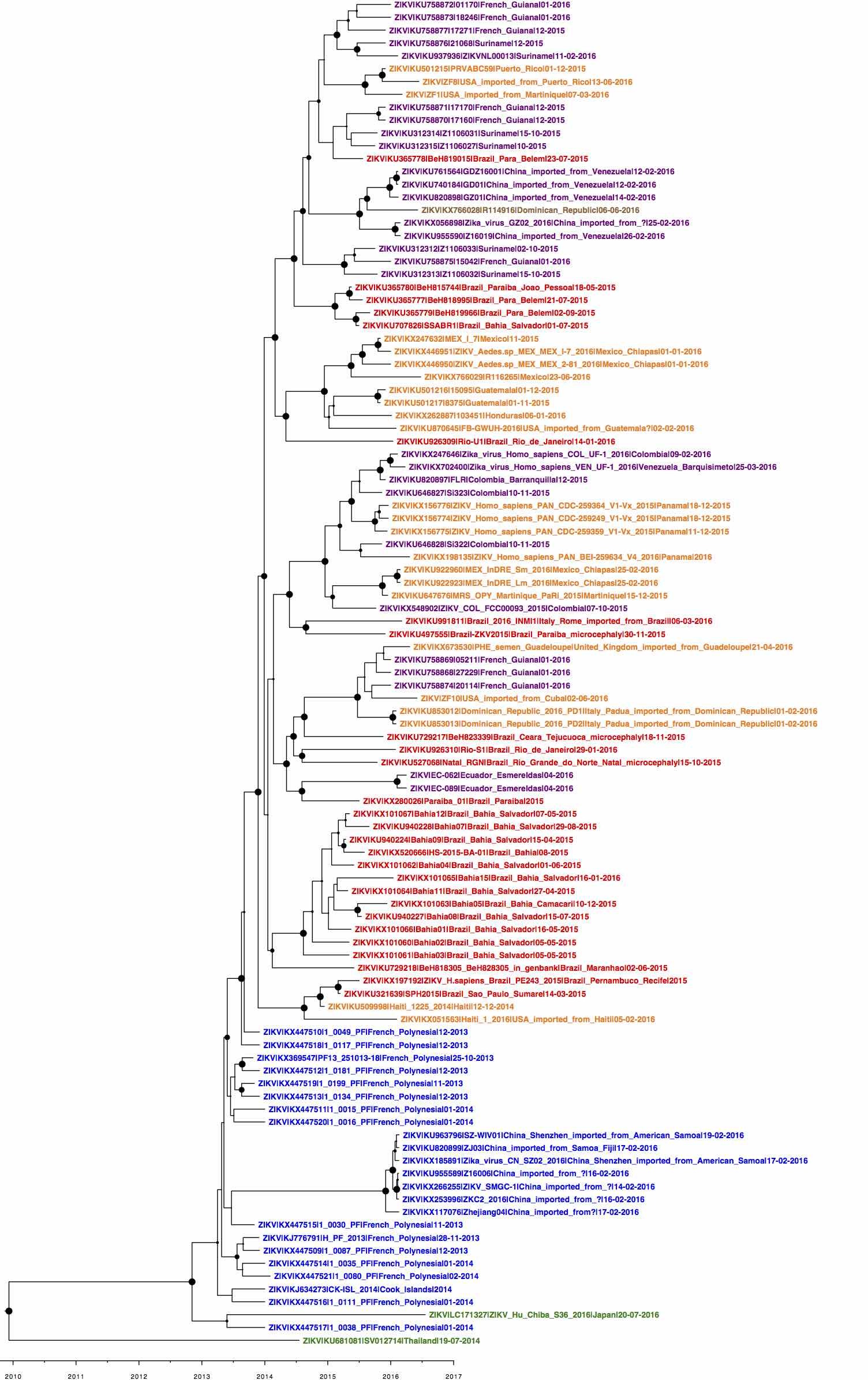 ZIKV.MCC.tree.06-09-2016.pdf (14.6 KB)