An updated clock tree, coloured by parsimony. Credit for the analysis to Julian Theze, credit for the sequences to the original data generators (see individual GenBank entries).
Brazil = red, Pacific = blue, central America = orange, south America excl. Brazil = purple, Caribbean = brown.
Fairly self-explanatory. Geographic structure becoming more apparent as number of isolates increase. Within the American lineage, Brazil isolates are commonly basal to non-Brazilian ones, with the exception of the Haiti strains. The large Salvador/Bahia clade is described here: http://biorxiv.org/content/early/2016/04/24/049916
Good luck to the Zibra team, looking forward to seeing the results.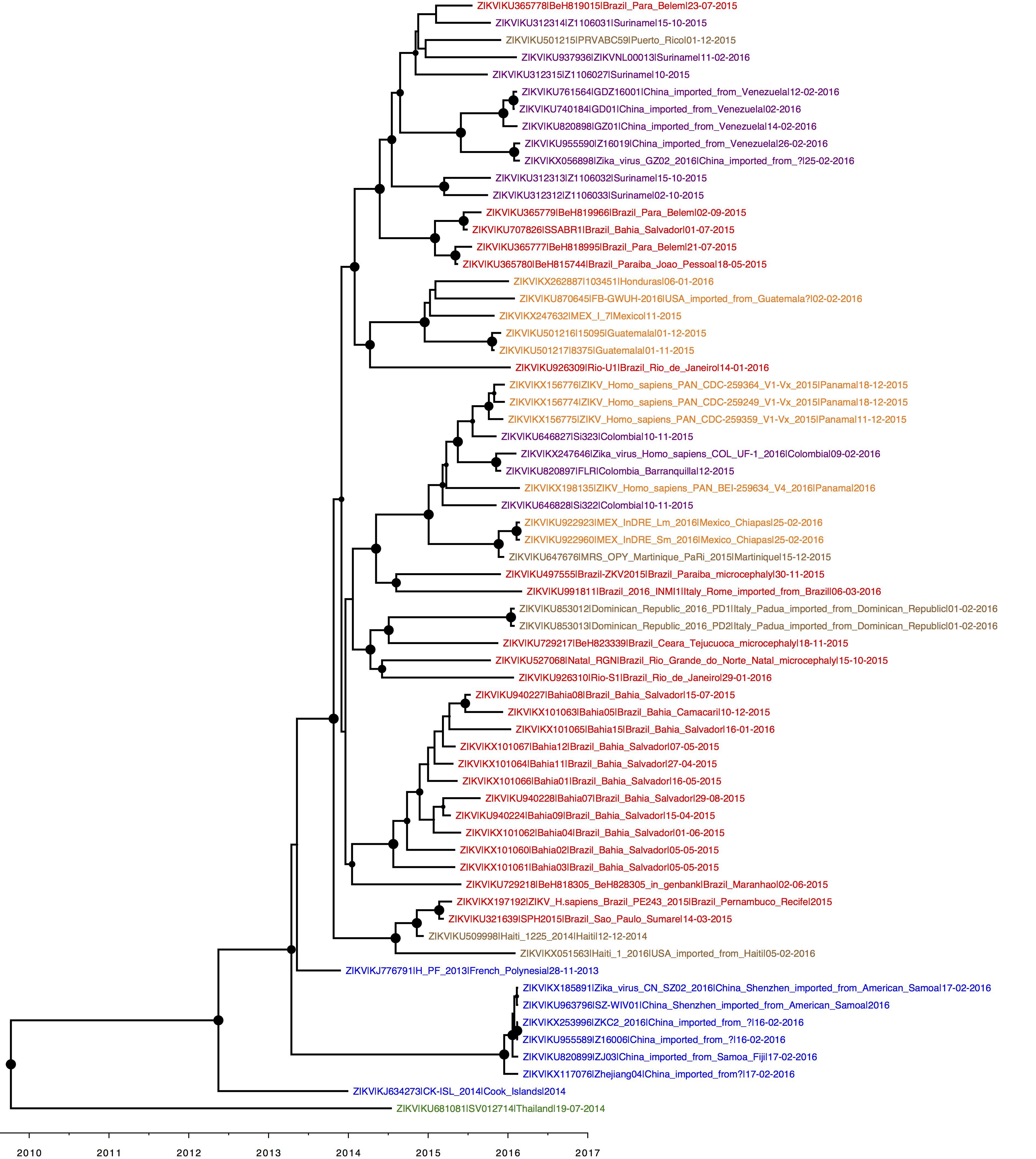 update.pdf (30.4 KB)